Daniel Boone Tv Show
Mood:
bright
Now Playing: New DVD of first two seasons
After a marathon on Saturday on TVLand, they have announced the first two seasons of Daniel Boone starring Fess Parker are coming out on DVD.
You can preorder it through Amazon for $34. According to one of the websites, it ran from 64 to 70 and there were 49 episodes. I adored this show when I was a kid, and had the worst crush on Fess Parker. He was my "Davy Jones" even before Davy Jones...:-)
He has a winery and hotel in California now and still looks incredibly handsome even in his 80's....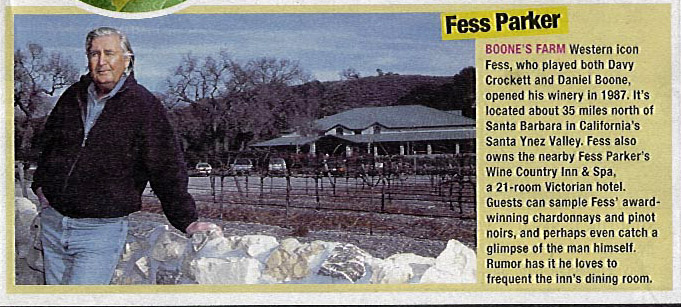 Posted by Jan at 3:40 PM EDT